A one-of-a-kind online toolkit is now available for farmers interested in transitioning from industrial animal agriculture to plant-based agriculture. Vegan brand Miyoko's Creamery, led by activist Miyoko Schinner, and animal welfare organizations Mercy For Animals (MFA) and Animal Outlook (AO) have teamed up to launch the Farmer Toolkit, a platform for farmers to explore resources and funding opportunities to begin their transition. from farming.
The Farmer's Toolkit aims to help support and empower farmers by providing them with the information they need for a successful transition, including how-to guides for growing crops, state-specific resources , crop marketing tips, tips for applying for grants and loans, webinars , and more. By offering the toolkit, Miyoko's Creamery, MFA and AO believe there's no better time to join the plant business, which is expected to reach $13 trillion by 2025.
This growth is attributed to the increased demand for alternatives to conventional animal products, which means that companies in all sectors, from food to household products, are sourcing more plant-based ingredients to fulfill their their social responsibilities.
Get out of animal agriculture
The new toolkit is an extension of the already existing programs from Miyoko's Creamery, MFA and AO. Mercy For Animals' Transfarmation Project provides funding and certification for farmers who want to exit the animal-farming industry and enter the growing plant business. He recognizes that farmers are an integral part of creating a food system and has previously helped farmers successfully transition their operations to hemp and mushroom plantation farms.
"I was looking for alternatives to the contract poultry industry," former contract poultry farmer Greg Carey said in a statement. "I wanted something that was completely mine, where I didn't have to worry about a huge corporation cutting me off and losing my income. That's what I found in Transfarmation. I talk regularly with the staff and their technical consultants and together we are creating a business that I fully control.
Likewise, Animal Outlook's Farm Transition Programs exist to provide a sustainable and profitable alternative to farmers who feel disempowered in the animal agriculture system, which exploits not only animals but also workers. "The Agricultural Transition Program aims to provide farmers with equitable access to plant-based markets by assisting them with comprehensive business planning; agronomic assistance and technical support, legal advocacy, financing and debt relief options; as well as elements of farm publicity and visibility," said Dr. TJ Bradford, director of the AO's Farm Transition Program, in a statement.
Miyoko's existing dairy farm transition program provides opportunities specifically for dairy farmers who wish to explore alternatives to their current operations, which often involve fluctuating market prices, high production costs, labor shortages and competition with large industrial dairy farms.
"By helping a forward-thinking dairy farmer transition to growing regenerative specialty crops, we can improve farmer livelihoods in the emerging plant-based food economy," Schinner said in a statement. "Dairy Farm Transition offers holistic resources to the farmer such as technical assistance, educational resources, small grants for material needs, and last but not least, guaranteed income during the transition. We will also buy the crops from the farmer to use in our cheeses and butter.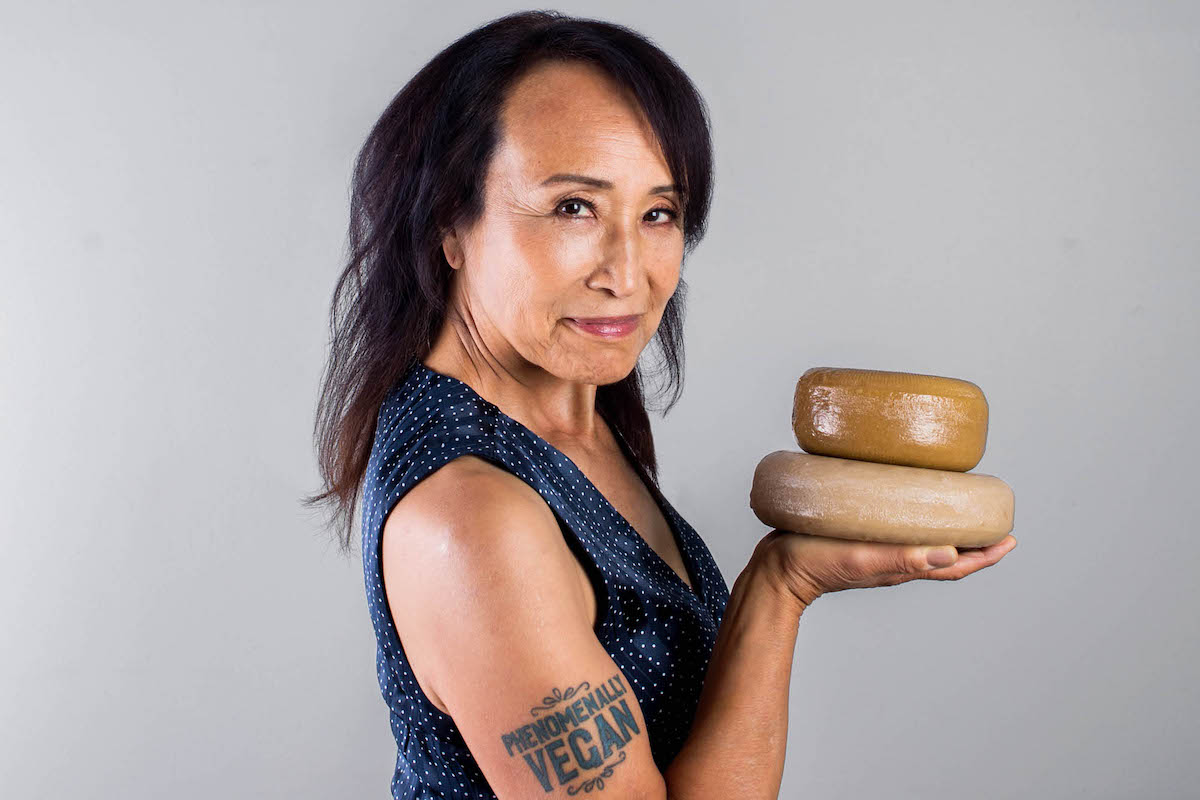 Building a plant-based food system
As a company that specializes in creating vegan dairy alternatives, including cheese and butter, Schinner's commitment to helping dairy farmers is part of its mission to recreate a more respectful food system. In a recent social media post, Schinner explained his position to help continue this evolution.
"The fact is simple: we humans have to evolve. We have to work hard to become better versions of ourselves," Schinner said on Instagram. "I make food, maybe new shapes, but always from what grows from the ground. I want to bring people around the table. To further our cause of bringing more people around the table.
Schinner differs from her colleagues in the plant industry in that she does not aim to replicate foods of animal origin. Rather, Schinner aims to create new foods and categories to help people stop thinking of animals as a food source. She believes this separation is necessary for humans to evolve as compassionate consumers.
"Simply put, we are the natural evolution of cheesemaking from animal milk to plant milk," Schinner said. "It is not the 'technology' or the 'product' that will save this planet or humanity, but the spirit with which we create what we create, and how we can envision a future food system that will connect the humanity, will save the ecosystem, and truly transform the way we perceive the other creatures we share this planet with – either as food and commodities, or as disposable items whose living quarters (forests, oceans, ecosystems) can be destroyed so that we can gain, or as residents of Mother Earth as precious and precious as we see ourselves.
To learn more about transitioning animal agriculture, read:
Cory Booker becomes the first vegan on the Senate Agriculture Committee
This organization helps workers leave animal agriculture
Proposed legislation aims to help at-risk farmers switch to plant-based farming
Get FREE vegan recipes delivered to your inbox by joining our award-winning VegNews recipe club.
Register
Get FREE vegan recipes delivered to your inbox by joining our award-winning VegNews recipe club.
Register