As Bellingham reopened more fully after the COVID shutdowns, its town center brought back old favorites and introduced new – and very tasty – options for those who want healthy options but don't want to sacrifice taste or ambiance. .
Bellingham Farmers Market
Celebrates 30 yearse In 2022, the Bellingham Farmers Market offers customers farm-harvested fresh food and has also donated 6,000 pounds of fresh produce to hunger relief agencies. Associations set up alongside craftsmen and musical guests.
The flagship Saturday market features 100 stalls and attracts crowds of both locals and tourists. Open year-round in downtown Depot Market Square (third Saturday of the month in January, February and March, then every Saturday from April to December), its hours are 10 a.m. to 2 p.m.
The Wednesday market is held at the water's edge on Wednesdays, June through August, from 4:00 p.m. to 7:00 p.m. Vendors are usually from local restaurants, artisans and farmers such as Amelia's Farm, BeachCastle Sweets, Carnal, Funky's Hot Sauce Factory, Hawthorn Kitchen. , Holly's Meat Pies, Rufous Bakery, Sonder Farmstead, Ten Fold Farm and many more.
To view vendor schedules for either market, please visit the website.
Community food cooperative
The Community Food Co-op, which celebrated its 50e year in 2020, has two locations in Bellingham: the Town Center Store and Grocery and the Cordata Store and Grocery. It all started in 1970 in Fairhaven as a food buying club, with dedicated volunteers traveling to Seattle to pick up bulk goods which were then shared with buying club members.
Originally, it only offered eight items: cornmeal, bread, honey, flour, rolled wheat, rice, wheat germ, and granola. Now, of course, a visit to either location is a complete shopping experience. For those who like to eat healthy, the cooperative offers delicious deli items, a salad bar and a bulk section that offers over 900 items, including organic, local, fair trade and gluten-free products.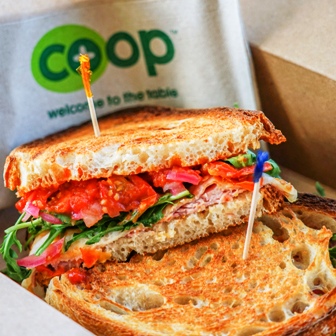 The Co-op deli always draws a crowd for lunch. All items are made from scratch on site using the highest quality ingredients with salads, entrees, charcuterie, sliced ​​cold cuts and cheeses, and made-to-order sandwiches. Choices are available that include wheat-free, gluten-free, vegan, paleo, low-carb, and other options. Customers can take out or dine in.
www.communityfood.coop
Downtown Store: 1220 N. Forest Street
Cordata store: 315 Westerly Road
Quantum Leaf & SconeGrown
100% vegan and gluten-free – and alcohol-free – Quantum Leaf options also include oil-free, soy-free and allium-free items. This is the newest of the lot and brought to you by SconeGrown owners Kyla Graham and Xander Terrell, who describe the restaurant as "an elevated contemporary casual eatery".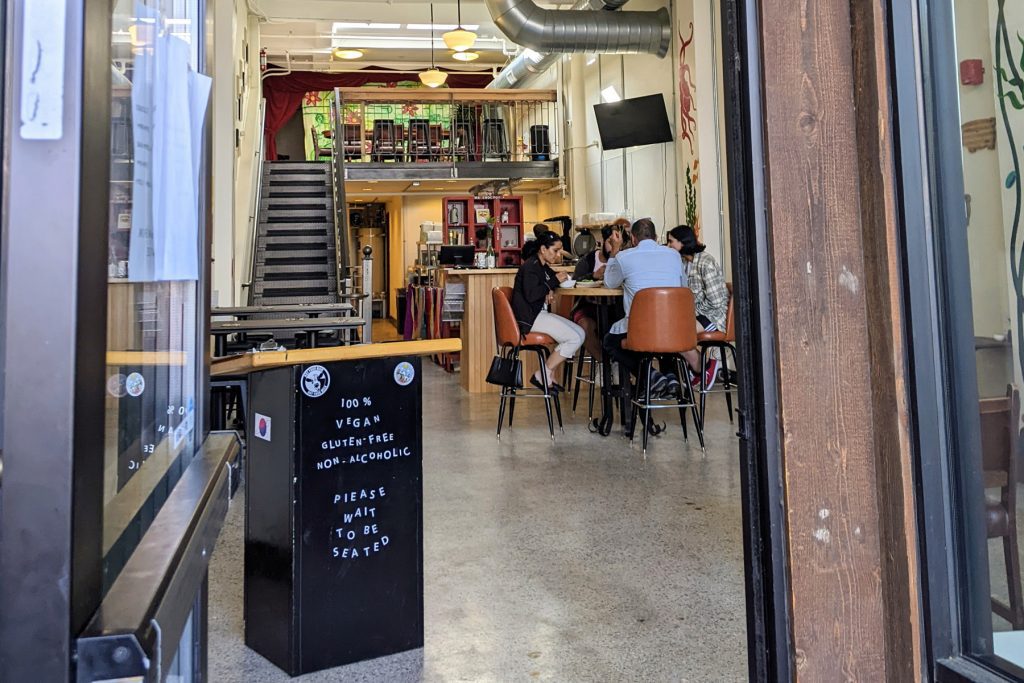 Chef Kyla has Crohn's disease and understands the importance of offering foods that won't trigger flare-ups for her or others. "We know our focus on healthy food can scare some people off," says Kyla, "but we know how important it is to our customers and to us, and we promise you won't miss out on flavor or texture."
They signed a three-year lease in the historic Bellingham Herald building and plan to be there for a while. The summer menu includes brunch items like a bowl of yogurt, rainbow rolls (rice paper rolls with fresh fruit, mint and pink agave), oatmeal with miso, a mochi waffle, a bowl of lox and a jackfruit avocado toast. The dinner menu features an alternate version of rolls, containing vegetables, pickled ginger, mango and herbs with an almond and coconut butter sauce, as well as sushi and main course selections. including lentils, tofu "fish" fillet, hummus and poke.
Kyla and Xander's other restaurant, SconeGrown, is 100% vegan and uses local organic flour and organic ingredients with no dietary cholesterol or animal protein. Found in the Granary Building at 1211 Granary Avenue, its menu is a series of scones around the price of $5, gluten-free sweets such as banana bread, seasonal chia pudding parfait, and monthly cheesecake. and a savory dish of spicy tofu nuggets, red pesto quinoa bowl and tangy quinoa salad.
www.quantumleafbellingham.com
sconegrown.com
Wise against the machine
The all-vegan food truck recently added a brick-and-mortar restaurant downtown. The menu includes a jackfruit Reuben sandwich which apparently tastes like meat – minus the meat. The jackfruit was seasoned and marinated with a homemade vinaigrette as well as locally fermented garlic and dill sauerkraut from Pangea Ferments on dark rye bread. Jackfruit is also used in a barbecue sandwich.
Other items on the menu include Crispy Cilantro Lime Burrito, Buffalo Chickpea Caesar Pita Wrap, Southwestern Chipotle Vegetable Wrap and Quinoa Curry Wrap, Mac No Cheese, salads and bowls, plus extra small plates and sides (delicious!).
The physical location did not move the food truck, which parks Thursdays at Stones Throw Brewery from 12 p.m. to 8 p.m., Fridays at Menace Brewing from 12 p.m. to 8 p.m., Saturdays at Stones Throw Brewery from 12 p.m. to 8 p.m. and Sundays at Kulshan Brewery. on James Street from 12 p.m. to 7 p.m.
www.satm360foodtruck.com
1213 Cornwall Ave
Featured photo of Quantum Leaf's mochi waffle, courtesy of Quantum Leaf